Welcome
Welcome to Grace Presbyterian - The Woodlands
Location & Service Times
ON SUNDAYS:
Adult & Children's Education
9:30 am (Temporarily Postponed)


Coffee Bar
10:15 am (Temporarily Postponed)


Worship
10:30 am


Grace Presbyterian Church
8989 Woodlands Parkway
The Woodlands, TX 77382
Get Directions


Phone: 281.296.0911
Who We Are
We are a Gospel Driven Church
We are a church driven by an overarching sense of purpose—a purpose that is centered on the gospel, the good news of God's salvation in Jesus Christ.
At our core, we believe in:
The Necessity of the Gospel: The gospel is the means for healing and transforming our lives and community.
The Power of the Gospel: The gospel's power is experienced most fully through the worship, community, and service of the local church.
The Reach of the Gospel: The power of the gospel extends to all of life - first to the individual, then to the family, to the neighborhood, to the community and to the world.
The classic Christian message, called the "gospel" is that it is possible to have such a relationship with God only through Jesus Christ. The gospel tells us that we are more broken than we would admit, yet in Jesus, because of his life and death, we are more beautiful than we would dare dream.
Therefore,
We believe that the Bible is the authoritative Word of God, without error in all that it teaches.
We believe that what the Bible teaches is summarized best by the Westminster Confession of Faith.
We believe in the sovereign grace of God in creation and redemption, expressed by way of Covenant.
We confess the life, death, resurrection, and second coming of Jesus Christ, the God/man, for the salvation of his people.
We believe that it is the powerful Holy Spirit who brings men and women to faith in Jesus and gives them gifts for service in his church.
We understand that justification is by grace alone, through faith alone, in Christ alone.
We recognize the Church as the Body of Christ and the fellowship of God's people.
To strengthen his church, Christ has given us the celebration of the Lord's Supper and covenant Baptism.
---
Staff

Rev. Brad Wright
Lead Pastor
Contact Me
Rev. Kyle Bobos
Pastor of Children's Ministries
Contact Me
Caleb McDuffee
Student Ministries Director
Contact Me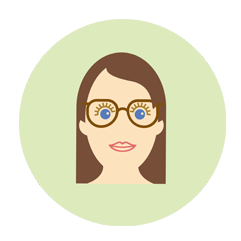 Kate Weimar
Mother's Day Out
Contact Me
Dianna Haskins
Business Manager
Contact Me
---
Elders
Brent Allmon
Dan Brink
Jon Green
Rob McIntosh
Mark Moore
Andy Yung
---
Deacons
Matt Bradshaw
Mike Bellin
Rhonnie Bellin
Jeff Cranford
Mark Hill
Scott Johnston
Mike Ryan
Joe Tison
Sunny Yung
---
Contact Us
Please login to complete this form.