Student Ministries
Where we teach & model the gospel
At Grace, we desire and long for our student ministry to be unified in Christ and focused on moving out into the community to love and serve those around us. We are a gospel-centered ministry where we teach and model the gospel for students, study the Bible together to see how Jesus and his gospels inform and impact our lives, and foster community and growth in the gospel through intentional fun and fellowship.
Student Ministries is designed for students 7th grade through 12th grade.
Student Christian Education class meets on Sunday mornings from 9:30 -10:15 am in rooms 205/206.
Small groups: If your student is interested in being part of a small group this fall, contact Caleb. Small groups are designed for a few students to get together at a convenient time of the week for them to study God's Word and to challenge and support one another.

Youth Group will be on Wednesday nights from 7-8:30 pm during the school year, this will be a weekly time of youth fellowship, fun, food, and games, and a Gospel-focused message. Invite friends from outside the church to join us!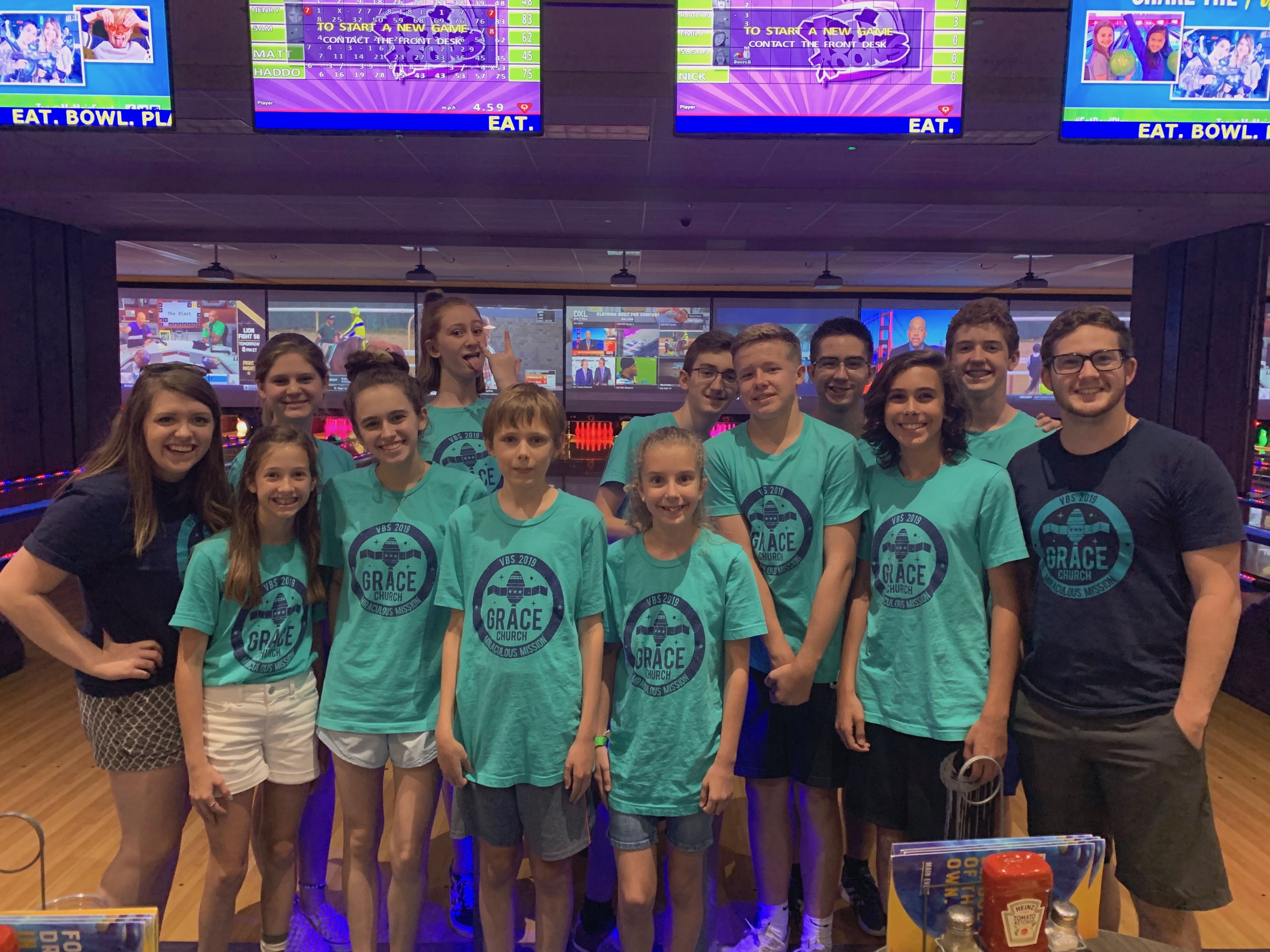 See Calendar for More Information
All students and their friends are invited to attend special retreats and events.
Learn More
For more information about our Student Ministries, please contact us
Connect with us on Instagram:
(gpcyouth)
Connect with us on Facebook: (Grace Presbyterian Student Ministries)
Other Ministries
CHILDREN'S Ministries
Uniquely designed for children birth-6th grade where the Bible is taught in a creative and relevant way allowing children to grow in their relationship with Jesus.
Adult Ministries
Because you weren't meant to do life alone, our Adult Ministries are designed to empower adults to experience connection and foster spiritual growth.
COMMUNITY Groups
Engage in meaningful relationships by doing life together. Be a part of each other's lives, fellowships, and be on mission together.
Missions
Grace Missions is called to impact our world with the love of God in the Gospel, and through the gifts, God has graciously given us.
MISSIONS