Children's Ministries
Growing children in relationship with Jesus
Our Children's Ministries are uniquely designed for children birth - 6th grade. We believe children are a blessing from God and we are passionate about creating an environment that is safe, age-appropriate and fun where the Bible is taught in a creative and relevant way allowing children to grow in their relationship with Jesus.
Nursery
Birth - 3 Years
The Nursery is geared toward children ages birth-years. During your child's visit, they will be cared for both emotionally and physically by our nursery staff. Staff will change diapers, bottle feed, provide a snack, hold, rock and comfort your child throughout their stay. Nursery is available during Sunday Worship, Sunday Evening Events and other Churchwide Events.
GRACE KIDS
Sunday Morning Classes
9:30 am
Pre-school

Pre-K

Kindergarten

1st - 3rd Grade

4th - 6th Grade
CHILDREN'S CHURCH
Ages 4 years old - 2nd Grade

Children's Church is offered for children ages 4 years old through 2nd grade. The children line up and exit the sanctuary during the passing of the peace, and return during the song of communion. We believe participating in the Lord's Supper is the most important thing we do doing worship, we want our children to observe and experience communion with their families and the rest of the church body. Children's Church is designed to model worship for our children and teach them the importance of meeting together as the body of Christ. They will sing, hear a children's sermon, pray, and give an offering during their time together.
SNICK / 56ers
Sunday Nights
5:00 - 7:00 pm
Sunday Night Club (SNICK) for Kids is offered for children 4 years old through 4th Grade.
5th and 6th graders (56ers) meet at the church for dinner, games, and engaging God's Word together.
We meet at the church for dinner, games, and activities while parents attend a community group, run errands, or catch up on some long-overdue rest.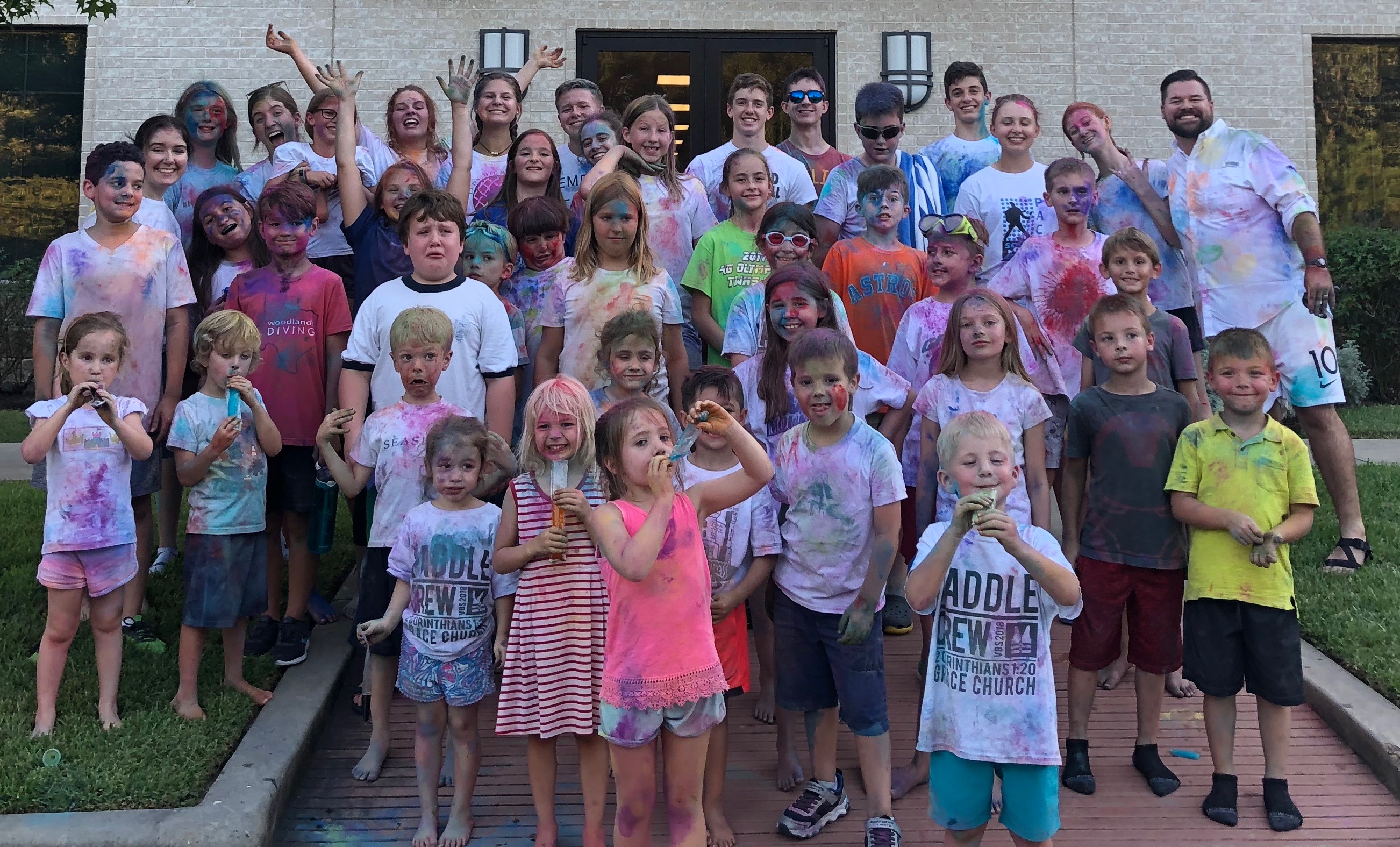 Other Ministries
Student Ministries
At Grace, we desire and long for our student ministry to be unified in Christ and focused on moving out into the community to love and serve those around us.
Adult Ministries
Because you weren't meant to do life alone, our Adult Ministries are designed to empower adults to experience connection and foster spiritual growth.
COMMUNITY Groups
Engage in meaningful relationships by doing life together. Be a part of each others lives, fellowships, and be on mission together.
Missions
Grace Missions is called to impact our world with the love of God in the Gospel and through the gifts God has graciously given us.
MISSIONS